Salwar suits are no longer seen as traditional Indian attire. Now modern touch is being given in this. If you feel confident wearing them, then you also get full numbers to look beautiful. We have brought some such suits for you, then you will definitely like them due to some different style. You will love the look of these suits so much that you will definitely want to buy such suits for yourself too. Let's look at this.
Pink is imminent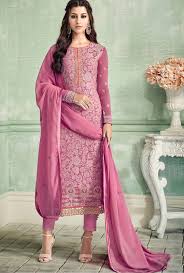 This pink colored suit can make you the pride of the party. It is a suit with layering. It has a suit on the inside and coat design on the outside. It has simple work of Gotapatti on the top. Even if it is worn with light makeup, it will make you look very beautiful.
Salwar Suits :Black – Pink Anarkali Suit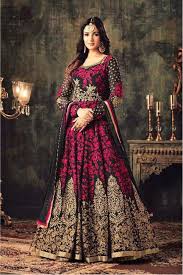 People of every body type will love this Anarkali suit. Its base color is black and it also has pink flowers. Despite being simple, this suit can be considered partywear. After wearing this, you will start feeling the party itself. Its pink dupatta also gives a soft touch to the suit.
Mustard 's Magic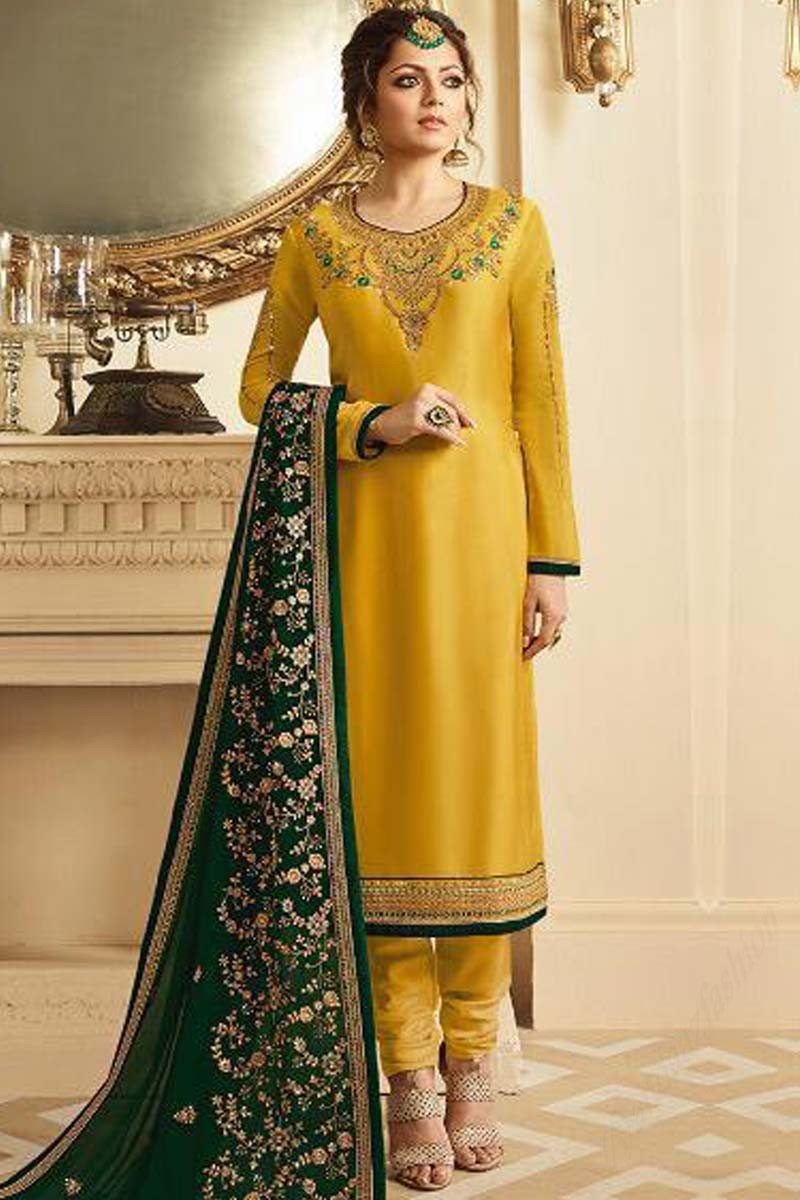 This suit of mustard color will give you plenty of comfort. This color looks good on every skin type anyway. By wearing this, you will make yourself stylish. In the coming summer season, it will be part of your wardrobe, so assume that you will be the summer queen.
Salwar Suits : Brown color of the charm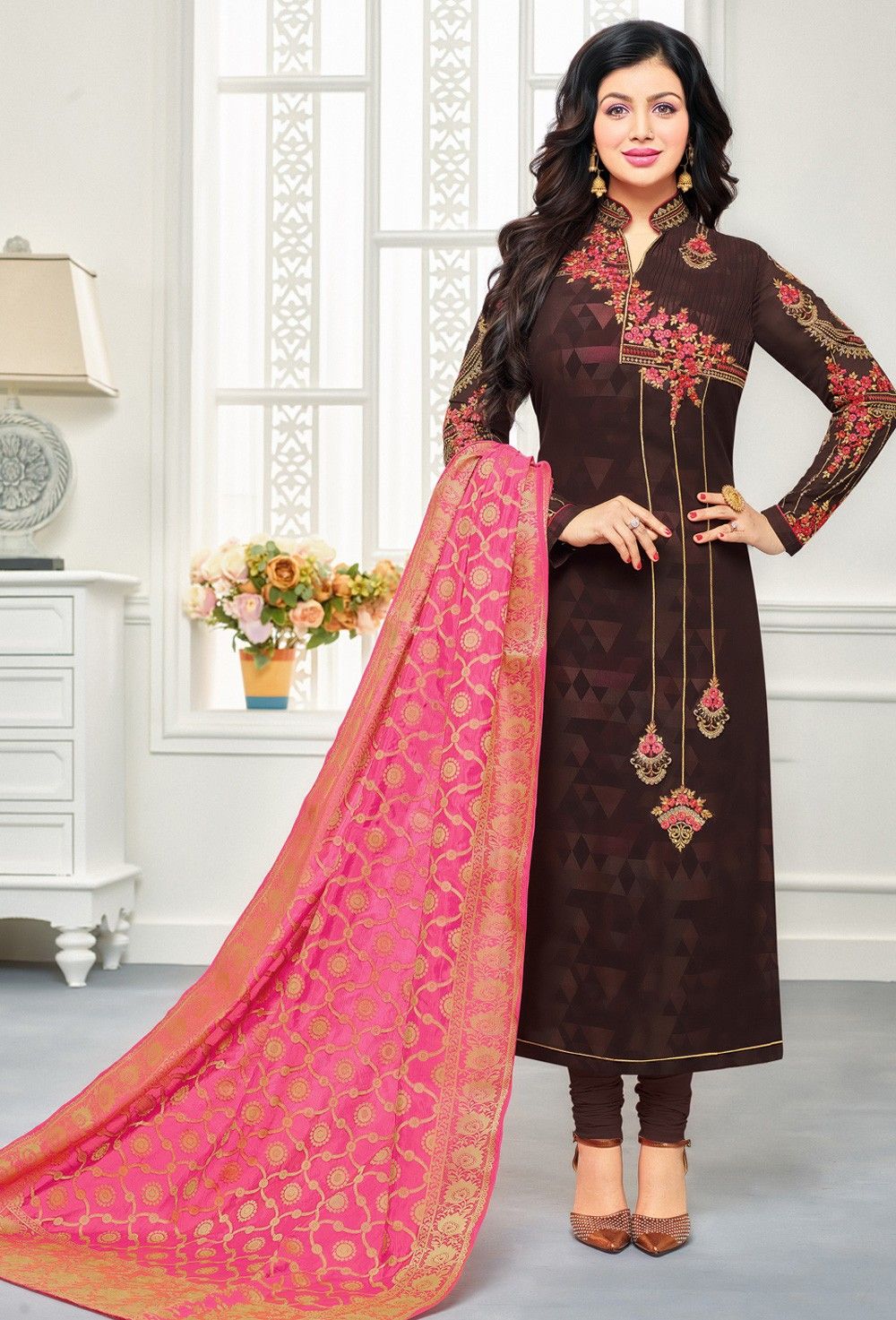 This Brown color suit will suit you with brown legging. This color may be dark but it is still dress party wear. Because the color of the dress is dark, its jewelry must be light. If you do not have a sore neck, you will have to wear heavy jewelery. This way, this dress will not let your style fall.