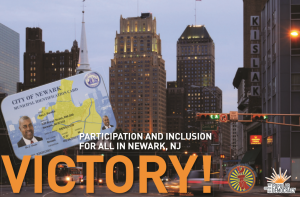 Participation, involvement, engagement… they are more important than the final outcome of any event, sport or activity. If the involvement is more, the result will inevitably be better. I have tested this formula several times and experienced its universality.
If one doesn't taste success through involvement and engagement, he would still be in peace. "I did all that I could." This justification to self is the best balm that cures all pains and complaints.
So I felt curious when a circular came from my sons' school regarding the annual sports day meet.
I encouraged my sons – Milan (6) and Viraj (5) – to take part in their favourite sports. "I can win gold in the race," Milan remarked. Viraj too wanted to say something, but didn't know which sport would yield him a gold. The colour of the medal mattered to him as well. Children are better off without guidance that with a faulty guidance. "Victory is important, but participation is more important. Ensure your participation and practise with full involvement. And then if you finish last in the competition, I will still be happy. Because participation is more important," I told my kids.
"Papa, I will participate in two sports," said Viraj. I gave him a pat on the back.
Finally, they selected their games. Milan listed himself for the 30-metre race, while Viraj gave his name for the balloon race and the ball race.
During a practice session, I heard Milan say, "Will I be able to win now?" Viraj instantly told him, "Remember, papa told us that participation is more important than victory." Assured, Milan got back to practise.
On the sports day, Milan got a bronze in 30-metre race, while Viraj bagged a gold in the ball race and a bronze in the balloon race.
When they came to show me the medals, I praised them and also promised new gifts to them. For they chose to PARTICIPATE.
Sunil Kumar Kumawat,
Assistant Professor,
Biyani Group of Colleges