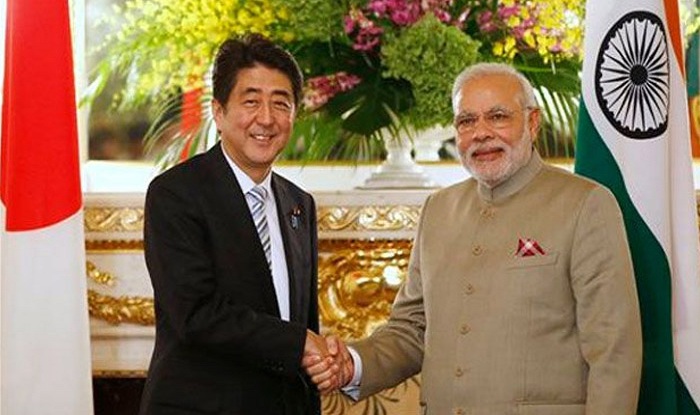 Japan's Prime Minister Shinzo Abe and Indian Prime Minister Narendra Modi have agreed on enhanced cooperation in security and digital technology. The agreement came during their 12th summit held recently.
The two leaders gave particular attention to the Indo-Pacific. "India and Japan must endeavor to work together for a rules-based and inclusive world order that fosters trust and confidence by enhancing communication and connectivity to ensure rule of law, unimpeded trade and flow of people, technology and ideas for shared prosperity," they noted. Based on their shared vision, the two Prime Ministers reiterated their unwavering commitment to working together towards a free and open Indo-Pacific.
The leaders agreed to launch a two-plus-two meeting format of defense and foreign ministers to make the Indian and Pacific Oceans free and open against the backdrop of China's stepped-up maritime activities.
Abe also agreed to offer India up to around 2.7 billion dollars in yen loans. The money would cover projects such as a rapid railway system in western India for which Japan's bullet train technology will be used, and a bridge project in northeastern India.
In the area of digital technology, they agreed to conduct joint research into artificial intelligence and other advanced technologies. And they agreed to promote the hiring of Indian IT engineers by Japanese businesses.
They also agreed to conclude a currency swap agreement worth 75 billion dollars to help stabilize financial markets.
Abe and Modi reaffirmed the importance of concluding negotiations for the Regional Comprehensive Economic Partnership trade pact.
The agreements are included in a joint statement released after their talks.
Abe said Japan and India are complementary in business. He said he hopes the two countries would promote global innovation through exchanges of each other's talents in the IT industry and other means.
Modi said their bilateral economic partnership has been expanding, and that he would promote cooperation with Japan on all fronts.